We provide resources and support to non-profit organizations located in the greater Birmingham Metro area.  Our financial support is targeted toward addressing specific needs that a non-profit has, and we focus on maximizing the impact that it has.  We provide this support in cases where a moderate amount of funding delivers a measurable and significant impact.
We raise funds through special events, many of which are sponsored and supported by the residents of the Greystone communities and the Greystone Golf and Country Club.  We also receive financial support from the general public, and welcome you to donate  to the Greystone Foundation.
We are recognized by the IRS as a 501 (c) (3) organization in good standing, and all of the people who support us are Volunteers – which means the funds we raise deliver maximum impact to the Community around us.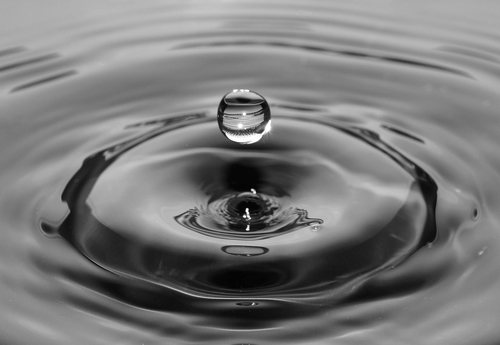 THE FABLE OF THE STARFISH AND THE BOY
Once upon a time, a gentleman was enjoying an early morning from the balcony of his beachfront vacation home. He surveyed the blue water and crashing waves, inhaled deeply of the morning salt air, and thought of himself as one of the lucky ones – healthy, wealthy, and wise. He examined the world before him, and saw off in the distance what appeared to be a boy child walking along the beach.
As he continued to watch the figure advance, he noticed the youngster was stopping every few steps, bending to pick something up, before throwing it into the sea. His curiosity got the best of him, so he decided to investigate further. He descended the stairs and walked out onto the beach. When he reached the waters edge, he noticed that it was littered with starfish – washed ashore by the previous night's high tide, and now stranded. Glancing back down in the direction of the child, he could now see the child was picking up starfish, and returning them to the safety of the water. Within a few moments, the child was upon him. As the boy neared, he called out "Good morning! May I ask what you are doing?"
"Throwing starfish back into the water", responded the boy. In a somewhat amused manner, he replied "yes, I can see that – but why? What is your purpose?" The boy, in his innocence, responded simply " To save their lives, sir. They have washed ashore, and are stranded and helpless, and with the sun rising and the tide going out they will surely die". The man looked around him and saw the dozens upon dozens of starfish stranded, considered the futility of the boy's efforts, and said "Young man, do you not realize that there are miles and miles of this beach and there are starfish all along every mile? You can't possibly make a difference!"
The young man listened politely, and began to smile as he bent down and picked up another starfish. Just before he threw it into the back into the ocean past the breaking waves he turned to the Man and said, "I made a big difference for that one."
In this fable, the child indeed made a difference, however small it seemed. This is our inspiration, and is the genesis of our motto: "do good, change someone's world"