Family Donation to Groove on the Green
Suggested Donation: $100.00
The Suggested Family Donation is $100.00 and will include four tickets in our raffle!
Description
Families and Individuals are encouraged to make a donation in lieu of buying a ticket. A suggested Family Donation of $100 is recommended but all donation amounts will be accepted and there is no limit on how much you can donate! For every $25 donated you will receive one raffle ticket in our drawing for one of four great prices!  $100 will get you FOUR raffle tickets!!! Tickets may be purchased or picked up following your online order at the Greystone Foundation tent.  You must be present to win!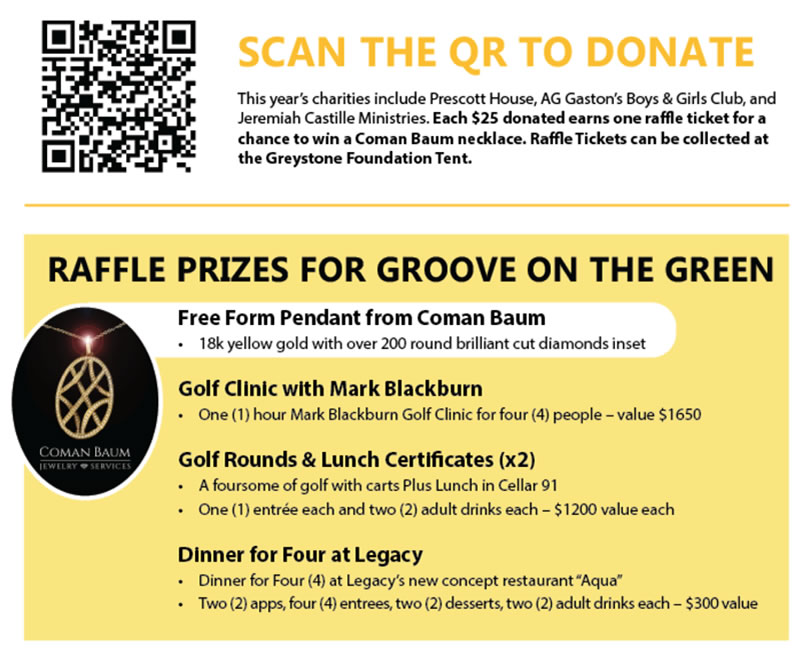 The more our patrons donate, the more the Greystone Foundation can give to our charities!
Companies or individuals can make a Family Donation. All fees are a donation to the Greystone Foundation 501(c)(3) and can be a tax benefit to a company or individual.